Customer Service for Steel Structures
Successful metal building sales— in fact, successful sales for any product— start with creating a relationship of mutual respect with your buyer by providing excellent customer service.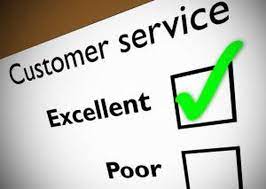 From initial discussion to the finished building, Tekmetsan promises an excellent customer service throughout the life cycle of its building projects.
Along with our superior building, our excellent customer service brings repetitive sales and allow word of mouth marketing.
Over 70% of our sales are coming from our existing customers or those referred to us by previous customers, reflecting of our excellent customer satisfaction.
We are proud of earning the trust of our customers.  We will honour that trust by our continued commitment to providing the highest money for value and excellent customer service.
Metal Building projects are multi-party projects involving architects, local building officials, project engineers, general contractors, steel erectors, mechanical contractors and etc. High number of different parties generally increases the likeliness of possible problems. Our technical sales team are always one call away if you experience any issues related to our steel structure.
TEKMETSAN never neglects or avoids the customer after the sales. We do our best to make your steel structure experience trouble free.
However, if problems do arise, we do not abandon our customers after the metal building ships. With all our combined years of experience, it is unlikely you can have any problem that we have not encountered— and solved— before.
For the best steel buildings and excellent customer service, you can rely on TEKMETSAN steel buildings.