How to save money on a steel building?
Buying a cheaply manufactured metal building will save you a few dollars in the beginning but you might regret when you see what you received at the end
A well-made steel building not only provides decades of useful service but also enhances the market value of your property.
However, even with a good product from a reputable vendor, there are some ways to reduce your metal building construction cost.
1. Identify what you are looking for
It is essential to know what you are looking for prior to placing your order.
You should be sure about the dimensions and features of your building. Adding costly features or going for a bigger space than you need will drive up your construction budget.
Keep unnecessary features to a minimum. It saves money, time.
Asking for changes in your building after the order may cause delays and probably additional cost. 
2. Choose Options for Pre-engineered Metal Buildings Wisely
TEKMETSAN Steel Building Systems offers great options to customize and accessorize your prefab metal building.
TEKMETSAN steel building options and upgrades include:

• Gutters
• Sandwich panels
• Partitions and walls
• Mezzanine systems
• Overhangs, eave extensions, and canopies.
• Crane Runways
• Door openings
• Skylights and wall lights
Determine which options you really need— and which ones you do not. Eliminating unnecessary features moderates your metal building costs.
Evaluate which options you need and you won't. You can always consult our team in prioritizing your needs whilst staying in you budget.
3. Planning for future expansion
Plan your future expansion today and reap the benefits tomorrow.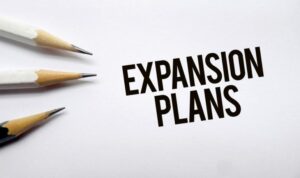 Prefab metal buildings are simple and easy to expand. Let us know in what direction you might expand your building and we will customize your building according to your future needs.
Locate your building in your plot considering your future expansion plans.
If you are tight on building space you can always consider increasing building height and accommodating mezzanine floors inside your building. Majority of our clients locate their offices in mezzanines in order to increase the usable space on the ground floor. 
4. Construction Team Management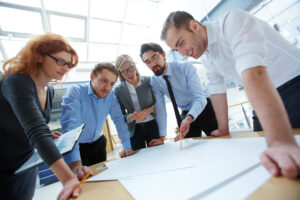 Construction is a multi-party business which includes architects, local building officials, ground working contractor, foundation contractor, building fabricator, erection team, mechanical contractor and so on. 
If you are not planning to hand over all the responsible to a general contractor, it is your task to manage and check the proper communication and interaction between these parties. If you are working with a general contractor still you should be setting clear objectives for your general contractor.
5. Time management and planning
Like other type of building constructions, metal building construction consists of consecutive works of different disciplines and requires adequate planning and time management skills. 
For example scheduling rental equipment too soon or too late may incur additional burden into your budget. Moreover, if you rent a crane that is too big or too small for your building, you waste both time and money.
If you are using a professional erection team, they will arrange their tools and crew, however, if plan to erect your building by yourself, you need to find skilled workforce who have a general understanding of metal building assembly preferable some prior experience.
All the building materials provided by TEKMETSAN are clearly marked with part codes and you will receive assembly drawings showing the place of all parts on the building.
You can always consult TEKMETSAN specialist for suggestions on how big a crew you will need for your specific project.
Check the details and consult Tekmetsan in order to stay in your budget.