5 Factors to choose your steel supplier
Steel is a hugely popular metal used in residential, commercial or large construction projects. With many options, it can be overwhelming to select a steel fabrication supplier for the first time. It is important to do your research and perform due diligence on a company before signing a contract however, this is not always possible through online sources. 
Asking the right questions of your potential supplier is important and sometimes, the best way to research their credentials.
If you've never worked with a metal supplier before, consider the following factors before choosing one:
1. Product and Fabrication Range
Choose a supplier with a wide product range so that you can have all your steel requirements met instead of sourcing them from different companies, and the inherent planning and delivery problems that comes with this.
Tekmetsan is a one stop shop for all your steel structure needs.
We have an experienced in-house design department and sophisticated fabrication workshop to meet all your expectations.
2. Design Capabilities and Technology
The best manufacturers of steel structures have experienced designers who will create an individual design according to the customer's guidelines.
They are not afraid of making changes at various stages and they are able to incorporate thought future modifications, e.g. additional features, expansion, a changed layout, or even a transfer of the steel building to another location.
Our great design team and fabrication capabilities enable us to offer highly customized solutions for changing client needs.
3. Experience & References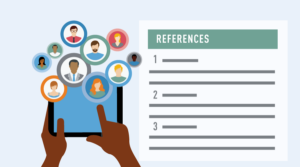 A company that has been on the market for a long time is a safe choice. Make sure that the steel manufacturer you choose meets all your expectations, check and look at the projects that have been delivered by the company to be sure.
If there are many you can be confident that the company has the ability to deliver steel halls of all kinds.
The best manufacturers list interesting projects on their websites. Tekmetsan has a broad range of project references all around the world.
Before selecting a supplier, make sure that they do not provide substandard and poor-quality materials and tools. To ensure that this does not happen, look through the history of a before choosing them.
If the supplier is recognized for good quality products, then you can rest assured that they would offer reliable products.
Tekmetsan production systems is certified by leading German intuition Tuv-Nord on a yearly basis and all our products are CE certified.
5. Customer Support and Reliability
At Tekmetsan, we work hand in hand with clients to understand their ideas, enabling us to deliver the best possible service, on time, on budget and with the safety of everyone in mind.
As we have been in operation for over 10 years we have a high returning customer base from both small private clients to leading brands.
With our excellent customer service and transparent quotations, you can rest assured we have your best interests at heart in saving you money on your project.
Customer service is like steel—it's ultimately the foundation of all we do. From the moment you contact our customer service representatives, you will be expertly guided through the design of a structure tailored to your exact specifications, right down to the foundation, trim and paint.
When you ask for pricing on a building or components, you receive a quote with an easy-to-follow detailed description. We follow up with a materials list that accompanies the delivery of your building. Our customer service department continues to assist you after your building has been delivered.